*~* Welcome to Foundation Stage *~*
The Early Years Foundation Stage Team:
Miss Kitchen, Miss Ellis, Miss Dolby and Miss Makin
EYFS Co-ordinator: Miss Walker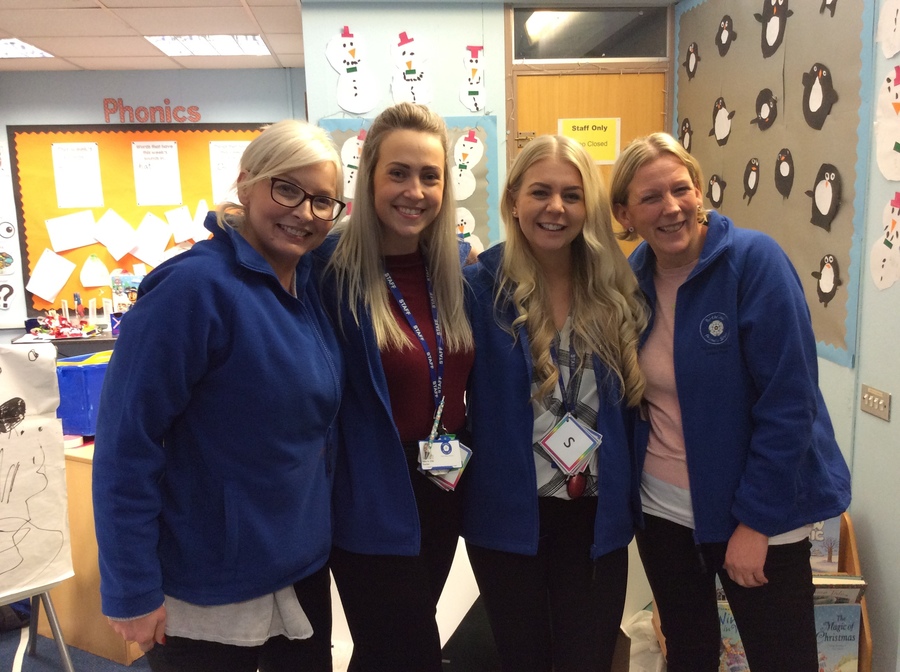 STAY AND PLAY SESSIONS
These sessions are for new and existing parents. Come and join us for 45 minutes of fun!
Thursday 16th November 2017 - 9am.
Tuesday 21st November 2017 - 3.15pm.
Important Upcoming Dates:
Friday 17th November: Anti Bullying Week Odd Socks Dress Down Day - £1
Friday 24th November: Dress Down Day for FOBs - £1
Wednesday 29th November: Flu Vaccination F2.
Wednesday 29th November: Christingle Assembly 10.15am & 2.15pm.
Wednesday 6th December: Foundation Stage Christmas Performance.
Friday 8th December: Christmas Dinner!
Wednesday 13th December: Christmas Party.
Friday 15th December: Christmas Jumper Day & Break Up!
Thank you to all the parents who attended our phonics information evening last night, it was our best turn out yet! I understand some parents could not attend due to many different circumstances. I have therefore added the Powerpoint for your reference.
Very useful document please click on blue title to download. What to expect and when? This document tells you what to expect from your child and when.
Nursery Opening Times
NP1:
Monday - 8:45 - 15:00
Tuesday - 8:45 - 15:00
Wednesday -8:45 - 11:15
NP2:
Wednesday: 12:30 - 15:00
Thursday: 8:45 - 15:00
Friday: 8:45 - 15:00
Playdough recipe:
2 cups of plain flour
1 cup of salt
Tablespoon of Cream of tartar
Splash of veg oil
2 cups of cold water
Food colouring
Whisk all ingredients together.
Place in microwave for 5 minutes then stir.
Place back in microwave for further 5 minutes, empty from bowl, leave to cool and kneed well.
VOILA!!! ENJOY.....