*~* Welcome to Foundation Stage *~*
The Early Years Foundation Stage Team:
Miss Kitchen, Miss Ellis, Miss Dolby and Miss Makin
EYFS Co-ordinator: Miss Walker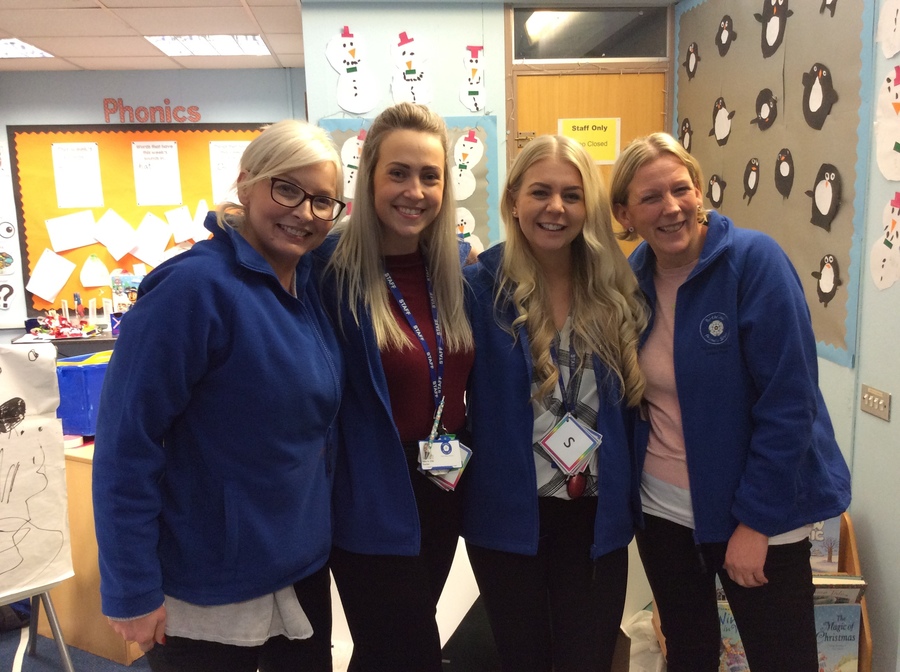 Please note:
Although as stated in the grapevine, School starts back in September on Tuesday 4th September, Nursery and Reception children will not start back until Wednesday 5th September at the earliest.
Reception are staggered in between the Wednesday and Friday and this information will be found in your welcome pack.
Nursery children who are already with us will be starting back on the Wednesday and new starters will have their start date on your letter.
STAY AND PLAY SESSIONS
These sessions are for new and existing parents. We look forward to seeing new and familiar faces!
Stay and Play - Tuesday 12th June 2018 - 3.30pm - 4.15pm
Stay and Play - Thursday 28th July 2018 - 5pm - 6pm
Important Upcoming Dates:
Wednesday 6th June 2018 - FOBs meeting @ 5.30pm in school
Saturday 9th June 2018 - FunziBodo Clothing Collection and Choir singing @ 10.30pm in St Peters Church Gildersome
Monday 11th June 2018 - Culture Week
Wednesday 13th June 2018 - Early Years Sports Day @ 10am F2 & NP1 and 1.30pm F2 & NP2
Friday 16th June - Dress down day
Wednesday 20th June 2018 - Open Evening for new reception starters
Sunday 24th June 2018 - Gildersome Scarecrow Festival - Check out our scarecrow and choir!
Saturday 30th June - Birchfield Summer Fair - 10am - 1pm @ School
Thursday 5th July - Moving up day. All children starting reception in September spend the day in Miss Dolby's class.
Wednesday 25th July - Break up for the summer holidays!!
What a busy final half term!
Thank you to all the parents who attended our phonics information evening last night, it was our best turn out yet! I understand some parents could not attend due to many different circumstances. I have therefore added the Powerpoint for your reference.
Very useful document please click on blue title to download. What to expect and when? This document tells you what to expect from your child and when.
Nursery Opening Times
NP1:
Monday - 8:45 - 15:00
Tuesday - 8:45 - 15:00
Wednesday -8:45 - 11:15
NP2:
Wednesday: 12:30 - 15:00
Thursday: 8:45 - 15:00
Friday: 8:45 - 15:00
Playdough recipe:
2 cups of plain flour
1 cup of salt
Tablespoon of Cream of tartar
Splash of veg oil
2 cups of cold water
Food colouring
Whisk all ingredients together.
Place in microwave for 5 minutes then stir.
Place back in microwave for further 5 minutes, empty from bowl, leave to cool and kneed well.
VOILA!!! ENJOY.....