We are busy practicing for our Christmas Nativity called 'Nursery Rhyme Nativity'. Lots of people have asked for the songs to practice at home. They are below...
Special News
Jesus Was Born In A Stable
Mary, Mary, Mother Of Jesus
Twinkle Twinkle Little Star
Christingle Songs
This little light of mine.
He's got the whole world in his hands.
One more step along the world I go.
Here are our Harvest Festival songs if your child would like to practice them:
Oats and Beans:
Cauliflowers Fluffy:
Cauliflowers fluffy is just the backing track so here are the lyrics -
Cauliflowers fluffy and cabbages green,
Strawberries sweeter than any I've seen,
Beetroot purple and onions white,
All grow steadily day and night,
The apples are ripe and the plums are red,
The broad beans are sleeping in their blankety beds.
Dingle, Dangle Scarecrow:
At the end of every day, just before we go home we have our 'Dough Disco!'. Dough disco is great for strengthening children's fingers, hands and arms and helps them get ready to write. Grab some playdough and have a go at home. You can even make routines up to your favourite song!
WB: 10.9.18
In maths we have been looking at all the different ways we can sort things. Here the children have decided to sort these items into colour groups. Sorting is a fantastic way for the children to look for patterns and this skill will progress and then help the children to look for patterns within number.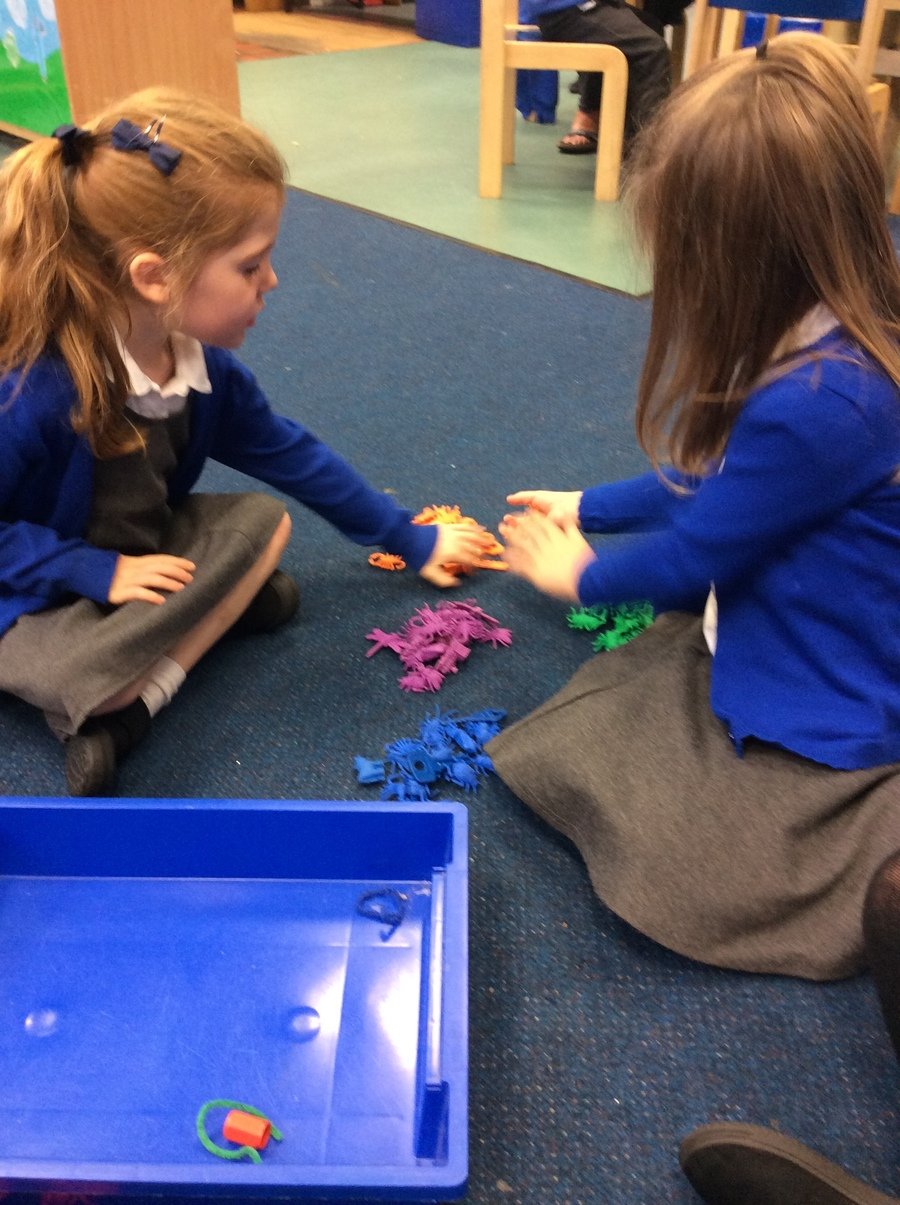 WB: 10.9.18
In our 'make your own roleplay' area, the children get to create their own worlds using all sorts of different materials. Here the children have decided that they want to make a spaceship and follow the map to find the aliens.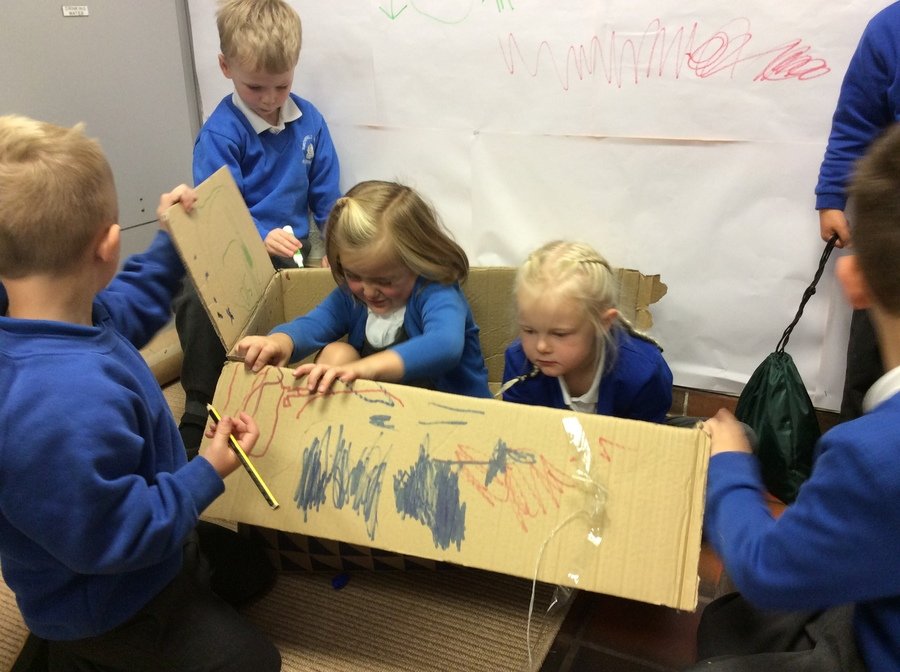 WB: 10.9.18
We have been experimenting with our new colour mixing pumps. The children have very carefully put a few colours in a palette and mixed them together to see what colour they have made. This area is designed for the children to independently access the paints and explore all different colours.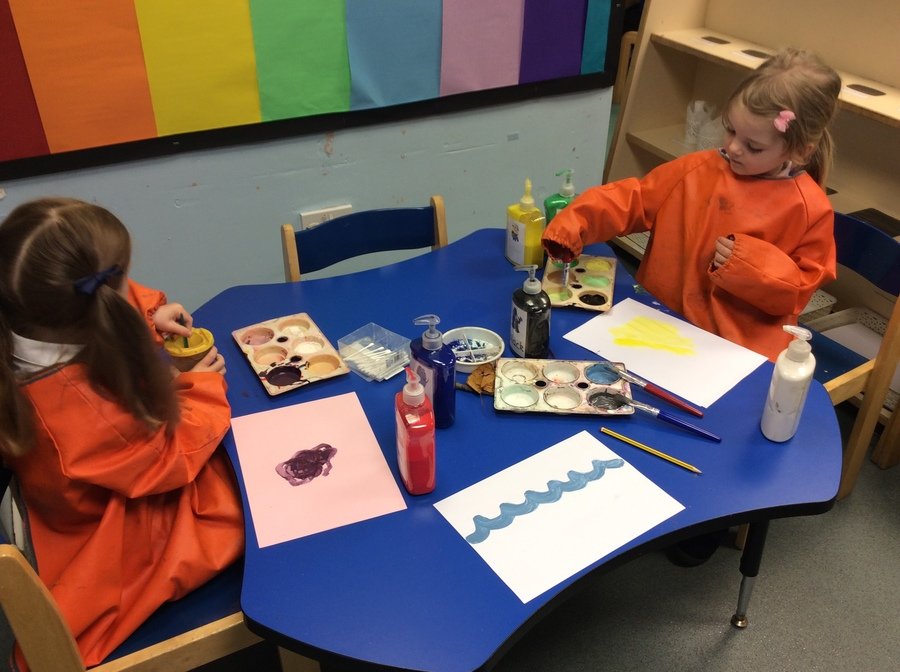 Every day at 9am we practice Phase 2 phonics. We always start with this song to help us to learn the names of letters and the sounds. If you want to practice it at home the song is below!