26.3.19
Visit from the police
Yesterday Foundation Stage were lucky enough to have a visit from the police. They brought us lots of things to look at including their uniform AND the police van. The children thought of lots of questions to ask them and loved looking through the van.
18.3.19
Easter Bonnet Parade
We have been learning the songs for our Easter Bonnet Parade which will be taking place on 16th and 18th April 2019. We looked for the best Easter songs together as a whole unit and then the children voted for the ones that they liked the most. The songs are below if your child would like to practice them :)
5.3.19
A visit from the Lollipop lady.
This half term our topic question is, "What is danger?" and we have been having lots of meaningful discussions with the children about what danger is and how to stay safe. The children brought up that they thought roads were very dangerous and said how our school lollipop lady helped them to cross the road. We then had her in for a visit, so that the children could ask her any questions they wanted to know. Dolphin class thought of some fantastic questions and even wrote them down for her. We had a fantastic afternoon and learnt lots more about people who help us.
1.2.19
NSPCC Number Day!
Today we celebrated number day, our whole day revolved around number and all for a good cause, to raise money for the NSPCC. We had lots of maths opportunities during free flow and we also completed a Birchy Brain challenge relating to estimating. The children used lots of fantastic mathematical language and reasoning, it was brilliant!
16.1.19
This week we have been focusing on writing labels and captions and we have also been looking at adjectives to describe the characters in the Gruffalo. The children are making super progress with their writing, here are some examples of some WOW writing!
14.1.19
Welcome back! Our word of the week is tree. We are looking in lots of depth at the word to see what it means, how to spell it and what rhymes with it. Today we wrote a sentence together with the word tree in it and used our phonic knowledge to help us.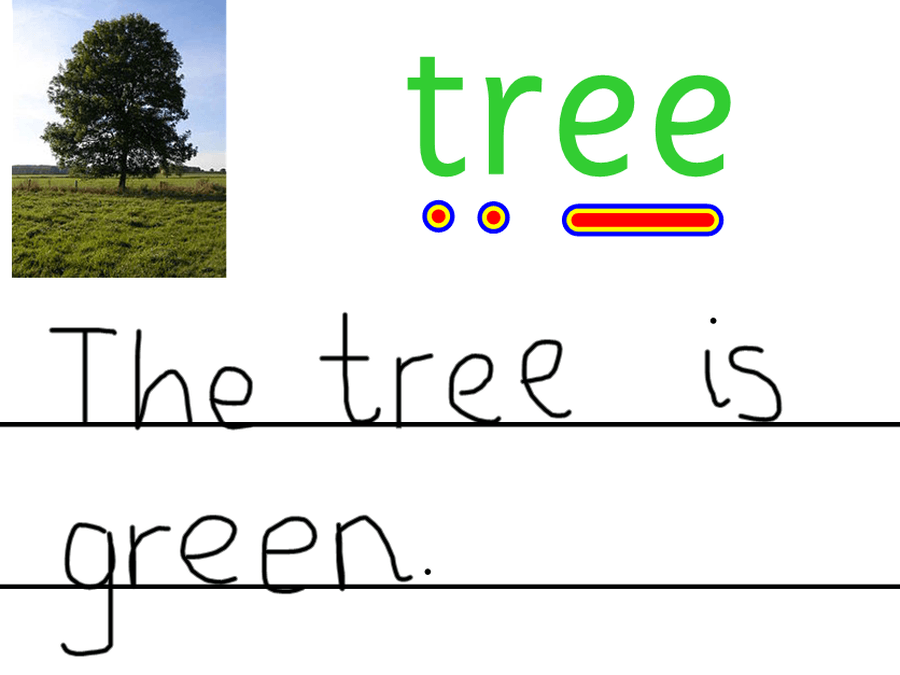 19.12.18
Today we have been on a Christmas hunt! Around the classroom I had hidden some Christmas items and the children had to count how many there were and fill in the right box. We had a practice of our letter formation first and then off we went!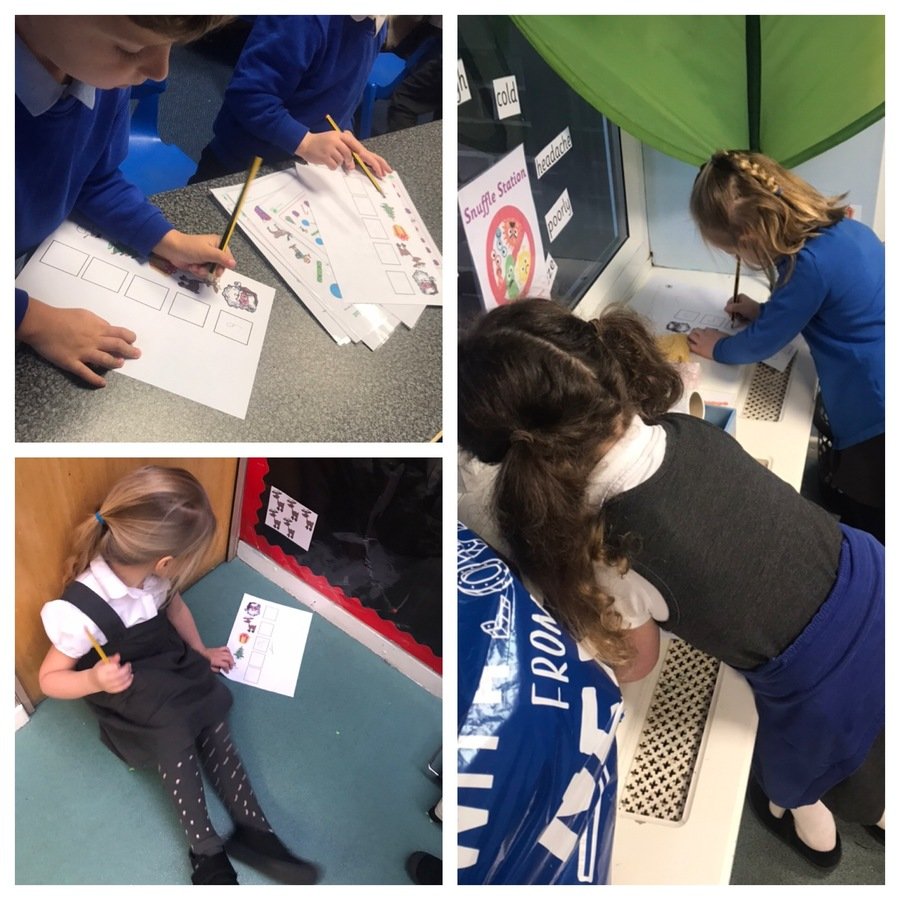 16.12.18
Today we have been reading The Elves and the Shoemaker and the children decided that they wanted to make some clothes for the elves. They made a template out of card and then used felt to create the clothing.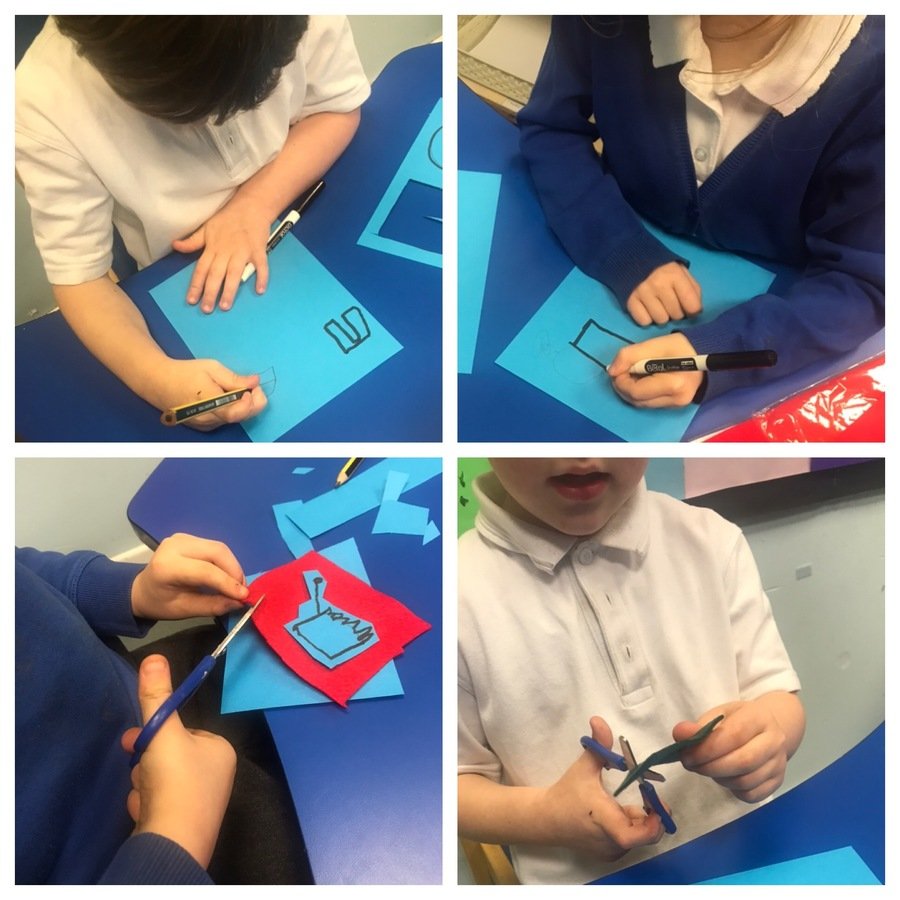 We are busy practicing for our Christmas Nativity called 'Nursery Rhyme Nativity'. Lots of people have asked for the songs to practice at home. They are below...
Special News
Jesus Was Born In A Stable
Mary, Mary, Mother Of Jesus
Twinkle Twinkle Little Star
Christingle Songs
This little light of mine.
He's got the whole world in his hands.
One more step along the world I go.
Here are our Harvest Festival songs if your child would like to practice them:
Oats and Beans:
Cauliflowers Fluffy:
Cauliflowers fluffy is just the backing track so here are the lyrics -
Cauliflowers fluffy and cabbages green,
Strawberries sweeter than any I've seen,
Beetroot purple and onions white,
All grow steadily day and night,
The apples are ripe and the plums are red,
The broad beans are sleeping in their blankety beds.
Dingle, Dangle Scarecrow:
At the end of every day, just before we go home we have our 'Dough Disco!'. Dough disco is great for strengthening children's fingers, hands and arms and helps them get ready to write. Grab some playdough and have a go at home. You can even make routines up to your favourite song!
WB: 10.9.18
In maths we have been looking at all the different ways we can sort things. Here the children have decided to sort these items into colour groups. Sorting is a fantastic way for the children to look for patterns and this skill will progress and then help the children to look for patterns within number.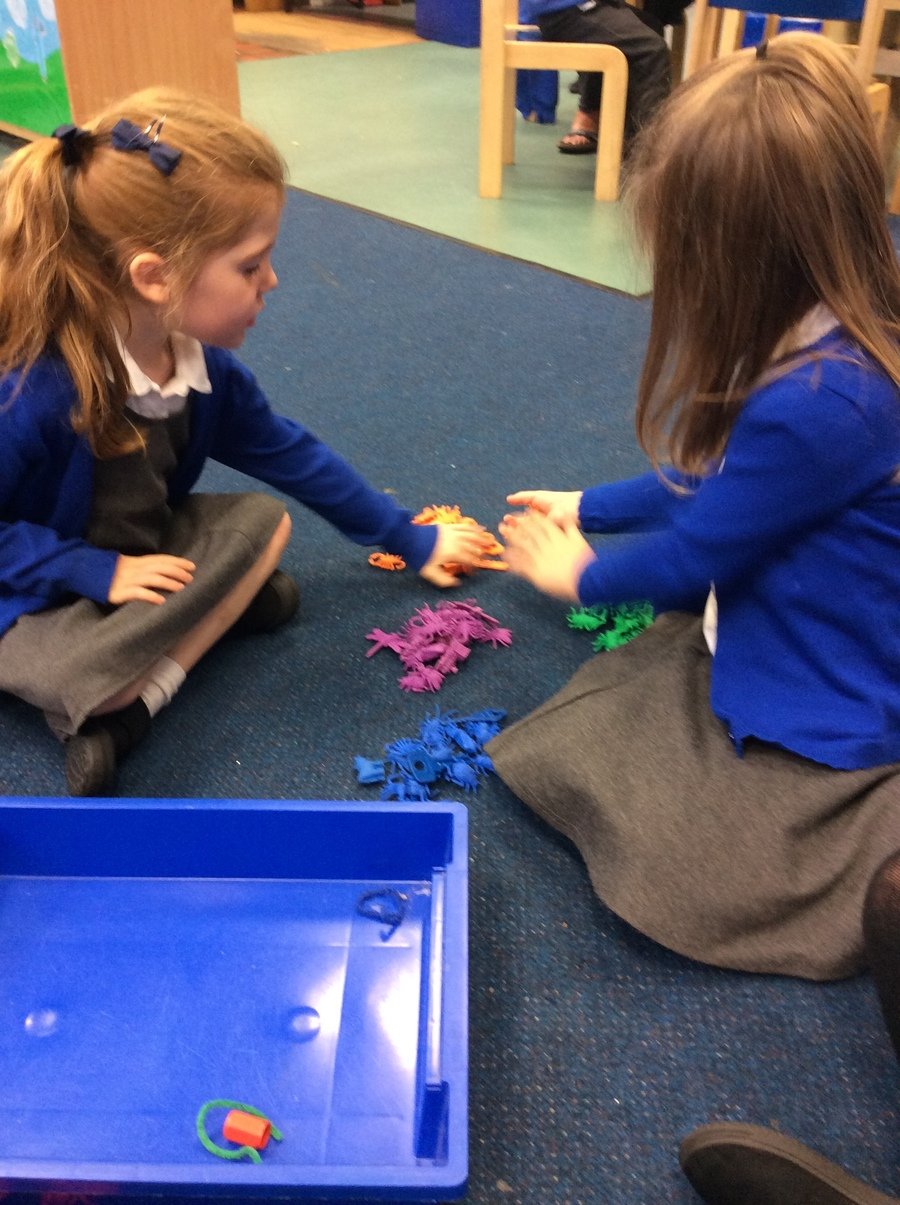 WB: 10.9.18
In our 'make your own roleplay' area, the children get to create their own worlds using all sorts of different materials. Here the children have decided that they want to make a spaceship and follow the map to find the aliens.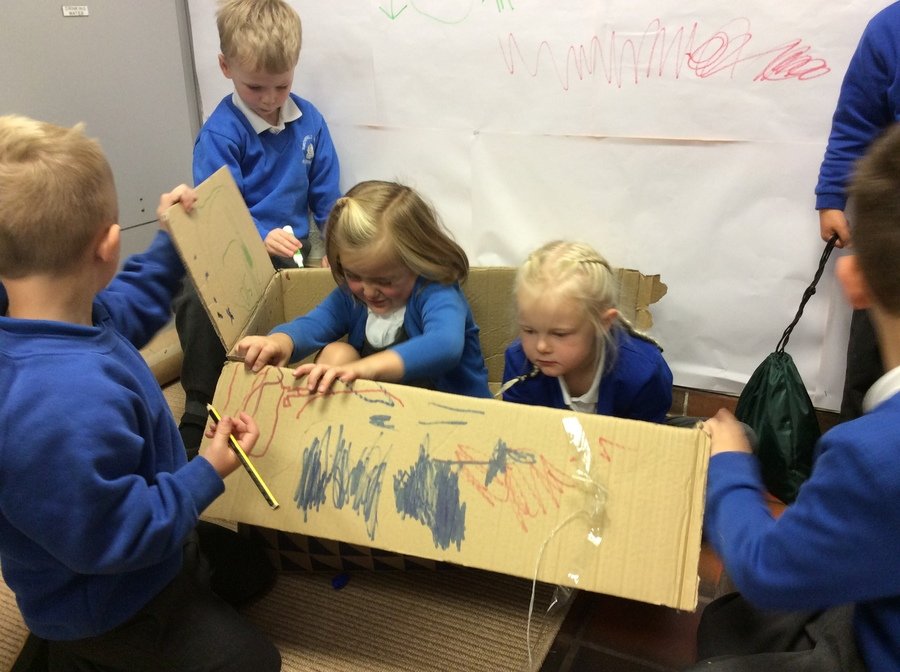 WB: 10.9.18
We have been experimenting with our new colour mixing pumps. The children have very carefully put a few colours in a palette and mixed them together to see what colour they have made. This area is designed for the children to independently access the paints and explore all different colours.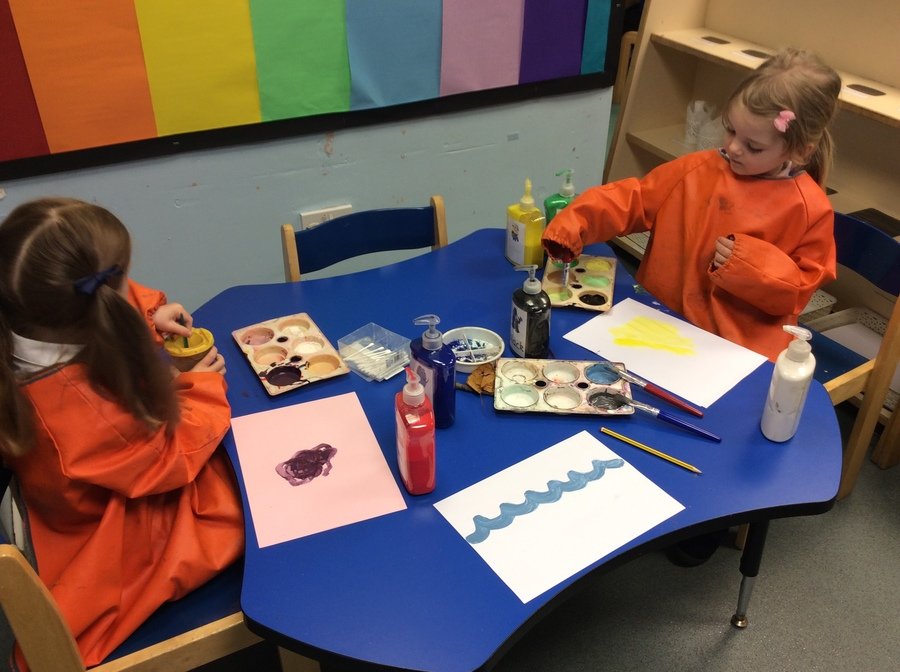 Every day at 9am we practice Phase 2 phonics. We always start with this song to help us to learn the names of letters and the sounds. If you want to practice it at home the song is below!