Dear Parents/Carers,

One of our parent governor's term of office ends on 22nd November (Tom Taylor).
Tom was elected by the parents and has served on the governing Body at Birchfield for 4 years. He has a wealth of educational experience and is currently the Principal of a high school academy in Halifax. This of course means he is well versed in safeguarding, child protection, behaviour, curriculum etc. so he is a valuable member of our team. Tom has indicated he is happy to continue but, as he is a parent governor, the appointment has to be renewed with a mandate from the parents at the school. If there are no challengers then Tom can just continue for another term of office.
However, if anyone out there wants to throw their hat in the ring then an election would have to be called and votes cast. Tom is happy to stand again should this be necessary. If you would like to contest an election then please let me know, by email or phone, by next Friday (8/10/21) and I can set the ball rolling. If no nominations are received by that date then Tom will be returned as the parent governor.
Yours sincerely,

Ms Bratby
(Acting Head)
Arbor
I am happy to report Arbor is now up and running. You will receive an email to the email address the school has on file for you which will tell you how to set up your account and set a password; it's really easy. You will need to log on with the email we have for you as that is linked to your child.
If for some reason you don't receive the email by 22/04/2021 please contact the office via ClassDojo and let us have the email address you would like us to use then we will resend the email to enable you to log on.
You will now be able to make payments for dinner money, trips and other items. If you have any questions or queries about Arbor please don't hesitate to get in touch with the school office via ClassDojo.
Asymptomatic testing information for parents and adults in households with children at school or college
NHS Test and Trace announced earlier this week, that all adults in households with school and college age children without symptoms can now access regular rapid coronavirus (COVID-19) testing.
Test kits can either be collected or ordered online, as set out below. Schools should not give test kits to parents, carers or household members and should not order more test kits for this purpose. Secondary school and college students will continue to access testing through their school or college.
Undertaking regular, rapid coronavirus (COVID-19) testing helps reduce transmission of the virus. Parents and other adults in households with children at school or college, who do not have symptoms, can now access regular, rapid coronavirus (COVID-19) testing. This includes childcare and support bubbles.
Tests are fast, easy and completely free. There are different ways for a household, childcare or support bubble to collect their test to take at home, twice-weekly:
· through your employer, if they offer testing to employees
· by collecting a home test kit from a local test site – anyone aged 18 or over can collect 2 packs of 7 tests
· by ordering a home test kit online – please do not order online if you can access testing through other routes, this frees up home delivery for those who need it most
If you have any queries about the tests, and you live in England, please call 119 (free from mobiles and landlines). Lines are open every day from 7am to 11pm.
Children of primary school age (and below) without symptoms are not being asked to take a test.
Testing is voluntary, but strongly recommended to all who are eligible. Alongside the vaccine, washing hands, wearing face coverings, and maintaining social distancing, rapid testing plays a vital role in reducing transmission rates. Getting into the habit of regular testing as part of our everyday lives will help us all to play our part and do what we can to protect each other.
Follow the link below for further information.
Rapid lateral flow testing for households and bubbles of school pupils and staff - GOV.UK (www.gov.uk)
Please click here for the letter from Leeds City Council ready for the whole school return Monday 8th March.
Mental health and well-being support
Parenting can be a tough job at the best of times, but over the past few months, parents' resilience has been tested in every way. A blog has been created by the Leeds Children and Families Public Health team to link parents up with support, offer ideas for managing stress and tips for taking care of their children's mental and emotional wellbeing. Our families are not alone and support is available.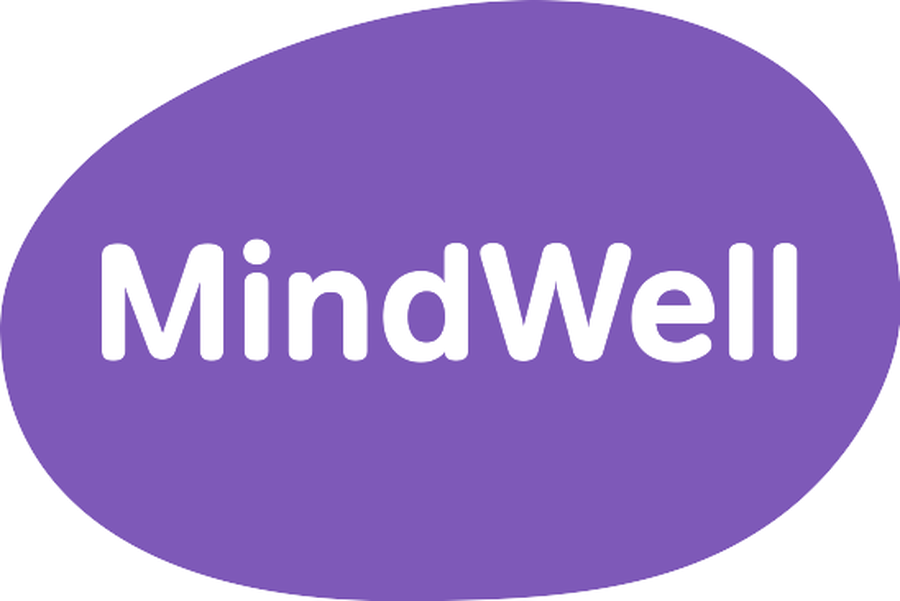 Remote Learning
Please click here for our remote learning information.
Parent Governor Election
We have a vacancy on the governing body for a Parent Governor. If you are interested in nominating yourself for the role then please click on the link below and find out how to go about it.
Free School Meals/Pupil Premium
If your circumstances have changed and you have had to claim Job Seekers Allowance or other benefits you may be entitled to claim for free school meals which also means your child/ren would be in receipt of Pupil Premium, which would benefit your child for the remainder of their time at Birchfield. This does apply for children from Nursery to Year 6. You can check your eligibility via www.leeds.gov.uk.
Leeds Authority Safeguarding Information for Parents and Staff
The LSCP has developed a section on their website with information for practitioners on safeguarding children, young people and families during the COVID-19 pandemic.
They are continuing to be active on Twitter and Facebook from the @LeedsSCP account and would appreciate the reposting of our safeguarding messages.
Safeguarding information for Leeds practitioners working with children and families during the COVID-19 pandemic
As the COVID-19 virus continues to put pressure on children and families across Leeds it's important to ensure that practitioners can assess information that is helpful, informative and can support them when working with families
To facilitate this the Leeds Safeguarding Children Partnership (LSCP) have created a new section of their website with lots of helpful information on safeguarding children, young people and families during the COVID-19 pandemic and suggestions on how to do some things differently.
Information and guidance is currently available on:
• using volunteers
• Things to consider when visiting families
• Talking to children about the Corona Virus
• Looking after yourself, and
• How safeguarding services are operating.
The website is regularly updated as more information is made available. Make sure you are kept informed and up to date with any new advice or guidance being produced by checking back on the website for the latest information.
INTERNET SAFETY ALERT!
The Education Safeguarding Team have had numerous queries and safeguarding concerns raised about an APP called House Party in respect to live streaming.
The house party is taking social media by storm. It's from the same company that created Fortnite. Over the last 48 hours there has been lots of misinformation over social media about it. As with all live-streaming platforms, screenshots, unsolicited messages and self-generated sexualised imagery can put young people at risk.

Links to 'rooms' can also be shared publicly – to other platforms which could see uninvited users joining.

'Rooms' should be locked to prevent uninvited guests from joining – remember all rooms will lock by default if a user enables 'private mode'.

If an uninvited guest joins a room they can easily 'friend' others taking part in the live stream.

It appears that when a friend is invited, their friends can also join a 'room' without the invitation. Therefore potentially increase the opportunity to cyber-bully and troll others.

Safer schools have just tweeted the link and a short animation as well.

Here is a web link to the blog. https://www.ineqe.com/2020/03/30/houseparty-how-safe-is-the-app-taking-the-uk-by-storm/
Stay safe,
Ms Bratby
Mental Health and Well Being
Mental Health and Well Being in schools meeting. Friday 22nd Nov at 2.30pm. Everybody welcome.
We are currently aiming to achieve an accreditation to demonstrate that here at Birchfield Mental Health and Well Being is paramount. Not only of the pupils but that of the adults who work with your children and of you as parents/carers.
One Friday of every half term. Miss Storey and Mrs Pickles will hold a meeting for parents to ask for ideas and feedback on what is happening in school. We already are getting a good turnout and the more the merrier, so please pop along.
Texts will be sent stating dates and times.
Friday Parents Group
We would like to invite you to our coffee morning, which is held every Friday at 9:00 till 10:30am in the Birchfield Buddies bungalow.
Come and join us for a laugh and a chat with other parents just like you, share your ideas and pass on helpful information like, who knows local dentists who are good with children who don't sit still, where to buy specialized clothes, toys, or equipment and how to get them settled for bed!
So take some time out for yourself, enjoy a cup of tea/coffee and crumpets.
While you make new friends, those tiny tots will find lots of fun things to keep them occupied.
We look forward to seeing you there.