Welcome to Birchfield Primary School
We are a thriving school with an excellent academic record and a reputation for providing the best in education. The real feel of a school can only be discovered by visiting and seeing it in action, and this you are welcome to do at any time.
Citizens of the Term - Autumn 2017
London Trip 2017
As part of work celebrating 'British Values' a select group of Y5's best attenders were lucky enough to spend a day in London with children from the other 4 'Discovery' Schools. This took in 'The London Eye', a cruise down the Thames and then an escorted tour round Westminster. The children went into the House of Lords and the House of Commons where they learned of the history of British democracy and the workings of Parliament. It was an absolutely brilliant (if long) day that they will never forget. Who knows? Maybe the next time they visit it will be as an MP!
Yet again, all the children had an amazing experience at the Young Voices concert at Sheffield Arena.
Discovery Partnership Event for Key Stage 1
The Owl and the Pussycat by Edward Lear
Some children from Year 1 and Year 2 were joined by pupils from Gildersome, Drighlington, St Francis and Seven Hills primary schools to enjoy a morning of creative poetry. The result was a lovely performance from all the children involved.
Literacy Week - Alice in Wonderland
The children have really enjoyed dressing up as a character from Alice in Wonderland and they loved the mysterious rabbit hole that appeared, especially when they had to go through it for our character parade!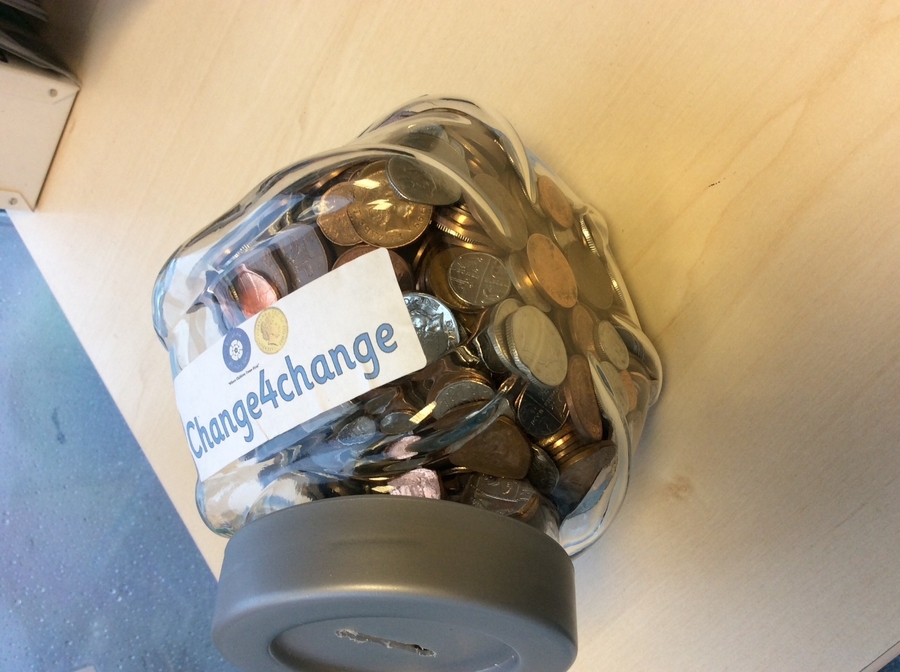 Thank you to those who have already donated to our Change4Change campaign. This is the Year 4 jar, it's almost full!
Discovery Partnership Maths Competition
We recently held a maths competition for children in year 3 and 4 from various schools in the Morley area. The format involved solving a series of problems from across the various strands of maths, in order to break a code and reveal a hidden message.
After a lot of hard work (and a few drinks and biscuits), Hill Top Primary were eventually crowned the winners, but happily all the children said they thoroughly enjoyed themselves and the experience was definitely a rewarding one. Here they are below, thrashing it out!