P.S.H.E. at Birchfield Primary School
Food Parcels - 5th February 2021
This week, we have been able to provide some of our families with food boxes filled with a range of vegetables, meat, toiletries, books etc. These have been so well received and we thank our cluster support for creating these for our school.
Looking after each other during these hard times is important to our school.
If you are a member of our school community, please contact the office for further details.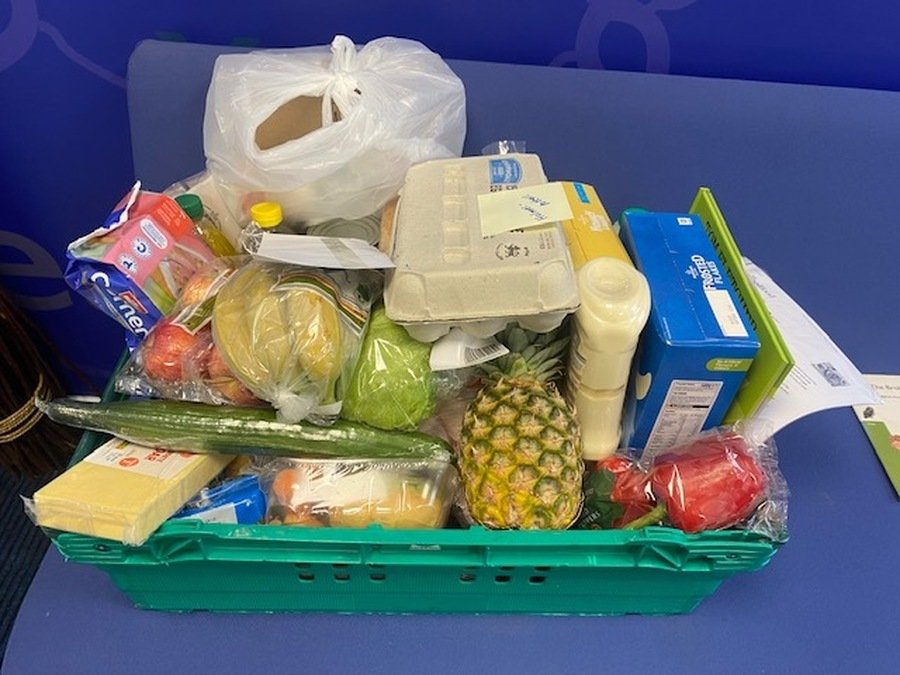 Children's Mental health and Well-being Week
Here at Birchfield Primary School, children's mental health and well-being is EXTREMLY important . Next week, our whole school will be taking part in the Children's Mental Health Week 2021.

On the parents' tab is a letter for our launch day on Monday 1st February and we would love for you all to take part whether you are at home or in school.

Class teachers will continue to plan their normal Literacy, Maths, Reading/Phonics for the mornings. The afternoon curriculum sessions will all be based around mental health and well-being.

We feel that now - more than ever - this focus week has landed at a very appropriate time and we look forward to enjoying this week with you all.

Hello to all and I do hope everyone is keeping safe and well. I understand that the current situation can be stressful for both parents/carers and on the children. The mental health and well being of our children is of great importance.
Please find below free resources and support to promote positive mental health, physical health and social well being.
Stay safe and continue smiling :)
Miss Storey
Click here for whole school P.S.H.E. overview.
Comic Relief
Pupils across school dressed as superheroes for Comic Relief and thanks to your donations we raised a grand total of £148.70 for this great cause. I can reassure you that our very own Hulk did not crush, squeeze or harm any children – phew, what a relief! The day was also used as an opportunity to learn about children with disabilities, the importance of sanitation and life in other countries; our youngest children developed an understanding of what is a safe place.