Statement of Safeguarding
Birchfield Primary School is committed to safeguarding and promoting the welfare of all children. To achieve our commitment, we will ensure continuous development and improvement of robust safeguarding processes and procedures that promote a culture of safeguarding amongst our staff, governors and volunteers. We also work closely with the Children's Centre to support families with children under 5.
We are committed to inspiring, challenging and safeguarding our pupils, enabling them to become:
Successful learners, who enjoy learning, make progress and achieve.
Confident, well-rounded individuals who are able to live safe, healthy and fulfilling lives.
Responsible citizens who will make a positive contribution, both socially and economically, to society.
This is best achieved when we all work together to support the development of the whole child. We pride ourselves on knowing not just about our children's learning, but about them and their families as individuals and valued members of our school and village community.
The Designated Safeguarding lead person for Birchfield Primary is Mrs Judith O'Hara (SENCO)
The Deputy Designated Safeguarding lead for Birchfield Primary is Miss Sian Dolby (EYFS)
The Acting Head Teacher is also a designated Safeguarding Officer Ms Lizzie Bratby
The Deputy Head Teacher will also be a designated Safeguarding Officer: Miss Walker (February 2021)
The Deputy Manager of Birchfield Buddies is also a designated Safeguarding Officer: Mrs Heather Bingham
All adults who work in school have a responsibility to read and understand all safeguarding policies and to act within accordance of the policy at all times. This expectation is displayed on the school's staff noticeboard, as explained in the staff Handbook and in the visitors 'Welcome' leaflet (available to visitors at reception).
All adults are expected to read the DfE booklet: Keeping Children Safe in Education and have signed for their copy, a record of which is kept in School.
There is 'Child' friendly' document available in school for children to access and read called 'Staying Safe at Birchfield Primary School'.
Further information about safeguarding children in Leeds can be found on the Leeds Safeguarding Children Board website: www.leedslscb.org.uk
Safeguarding Documents and Links are below and also in the Parents section under 'Policies'.
Birchfield Safeguarding & Child Protection Policy
SAFEGUARDING & CHILD PROTECTION POLICY FOR SCHOOLS & COLLEGES Addendum
COVID-19 school closure arrangements for Safeguarding and Child Protection at
Birchfield
Keeping Children Safe in Education (Jan 2021)
Safeguarding Info for Children
If someone is hurting you, doing things to you against your will or being mean to you, tell someone: your parents, your friends, trusted teachers or other staff at school. You should also speak to us if you are worried about someone else – a child or an adult.
At Birchfield, the staff with special training to help you to be safe are: Mrs O' Hara, Ms Bratby, Miss Dolby or Mrs Bingham. You don't have to speak to those members of staff; any adult in school should be able to help you.
If you don't wish to speak to someone in school, you have other choices - click on the link below: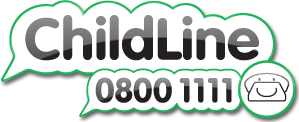 If you are being bullied online, or if you have any concerns about things on the internet, speak to a trusted adult, call the police or use this link: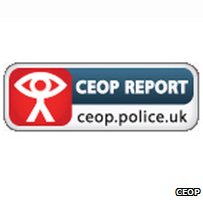 Online Line Safety
Online safety has never been more important. Understanding the different risks at different ages means that staff, parents and pupils need to stay up to date with their knowledge of online safety. See our Computing tab for further support and information around online safety.