Welcome to Seahorse Class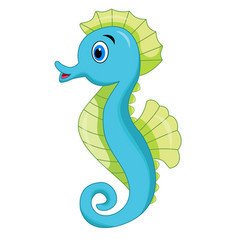 The following staff work in Seahorse Class:
Mrs Sowden, Miss Kitchen, Miss Makin, Miss Dolby
Dates for your diary
Autumn 1:
Wednesday 21st October 2020 - Dress in a Halloween themed outfit.
Thursday 22nd October 2020 - Harvest Festival songs (posted on Class Dojo)
Friday 23rd October 2020 - Training day.
Autumn 2:
Monday 2nd November 2020 - Back to school
Wednesday 4th November 2020 - School photos
Friday 6th November 2020 - Report's go out
WB Monday 9th November 2020 - Parent's consultations over the phone
WB Monday 16th November 2020 – Bedtime Stories @ 6pm (posted on Class Dojo)
Wednesday 18th November 2020 - FOBS AGM
Wednesday 2nd December 2020 – Elf day
Wednesday 9th December 2020 - Christmas dinner
Friday 18th December 2020 - Break up for Christmas
Nursery Opening Times
NP1:
Monday - 8:45 - 15:00
Tuesday - 8:45 - 15:00
Wednesday -8:45 - 11:15
NP2:
Wednesday: 12:30 - 15:00
Thursday: 8:45 - 15:00
Friday: 8:45 - 15:00
Seahorse Class information
Book Bees - Children can change their Book Bee as often as they like. The Bee box is located to the right of the entrance.
Donation - Don't forget to donate 50p in our monster tub on top of the trays in the entrance as this helps towards buying materials such as play dough.
Playdough recipe:
2 cups of plain flour
1 cup of salt
Tablespoon of Cream of tartar
Splash of veg oil
2 cups of cold water
Food colouring
Whisk all ingredients together.
Place in microwave for 5 minutes then stir.
Place back in microwave for further 5 minutes, empty from bowl, leave to cool and kneed well.
VOILA!!! ENJOY.....